Inbound Logistics has released its 2022 list of Top 100 3PL Providers, and Tucker Company Worldwide is pleased to share that we are on it!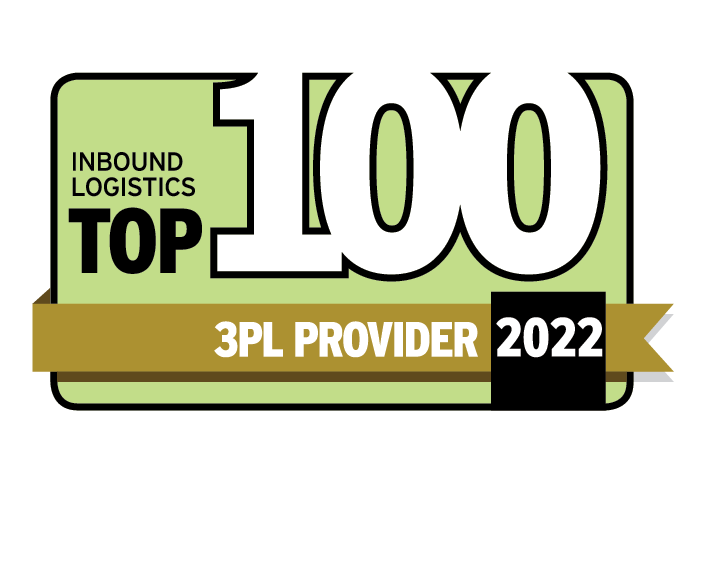 For the 21st consecutive year, Inbound Logistics recognized Tucker Company Worldwide as a Top 100 3PL Provider. Through extensive online research, personal interviews, and a wide range of services and data comparisons, the Inbound Logistics' editors compiled the top list of logistics, supply chain, and transportation providers who they believe offer diverse operational capabilities and experience driving efficiency and operational excellence for today's demand-driven enterprises.    
Felecia Stratton, Editor, Inbound Logistics, said, "Because Tucker Company Worldwide empowered logistics and supply chain excellence in 2022 with best-in-class solutions that drive integration across internal and external business processes and demonstrated excellence in optimizing transportation and logistics operations, Inbound Logistics editors chose Tucker Company as a 2022 Top 100 3PL Provider. Tucker's solutions insulated customers from disruption and drove efficiencies across the entire value chain, meriting this recognition from Inbound Logistics." 
Being selected from such an esteemed group of 3PL providers is an honor. This recognition is no small feat, as each year becomes increasingly difficult as more 3PLs enter the market. Our relentless Tucker Team's tireless hard work and commitment this past year made this all possible. We pride ourselves on integrity, collaboration, transparency, agility, leadership, and excellence, and we are proud to say we have never compromised our core values in these last 60+ years. 
"It's been a special time at Tucker this past year. Our staff and our leaders acted with great skill and calm against a backdrop of supply chain chaos, the Great Resignation, and all the challenges that Covid and the world threw at transportation. Through it all, we achieved transformational and extraordinary growth. We are honored to be recognized for the 21st year in a row as a Top 100 3PL by Inbound Logistics," said Jeff Tucker, CEO, Tucker Company Worldwide.
What Sets Us Apart
Why choose Tucker Company? 3PLs have become significant, providing much-needed services like giving customers access to carrier capacity and the required equipment needed to move shipments. This is where Tucker comes in. Over the past 60+ years, under three generations of family leadership, Tucker has been a leading name in North American freight transportation. With our ability to tailor our services to customers to make for a smooth customer onboarding process, we understand the strict operational and safety standards required in the industries we serve. At Tucker, we promise to understand our customers' expectations. With our tracking and tracing capabilities matched with our advanced GPS technology, we look to increase visibility to make for a more transparent and collaborative experience for our customers. Our ability to meet and exceed the needs of our customers as a quality-managed organization is essential to Tucker, as we are proud to be ISO 9001:2015 Certified since 2008. 
For over 60+ years, we have helped transportation professionals for some of the world's top brands. From 1961 to today, we have grown to service six industries: LifeSciences & Healthcare Products, Food, Oil and Gas, Renewable Energy, High Value, and Government. Whether your shipment is oversized, delicate, high-value, or hazardous, we're prepared to manage it with the utmost care. Critical freight is our specialty. 
Look at what some of our customers had to say about working with us: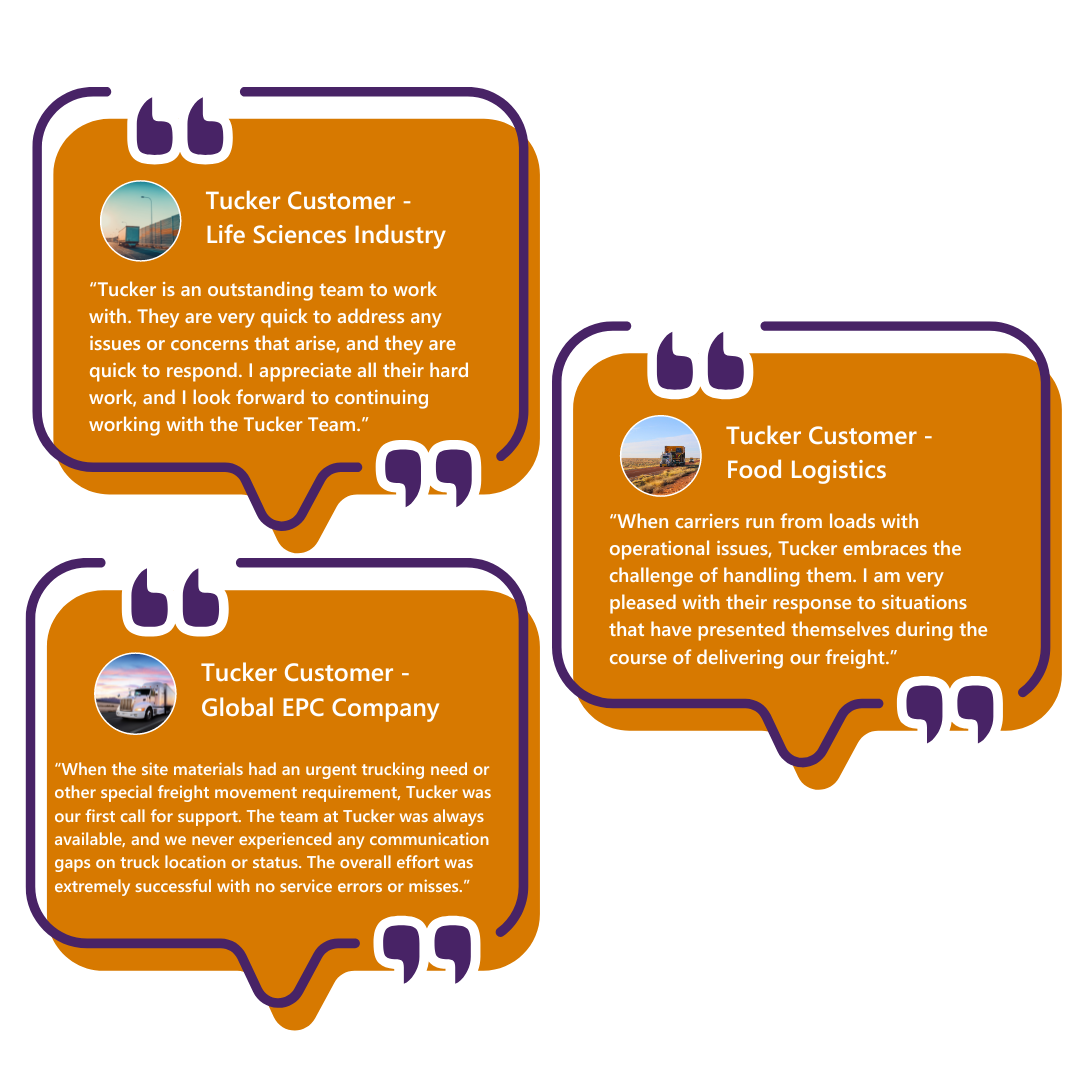 The Tucker Team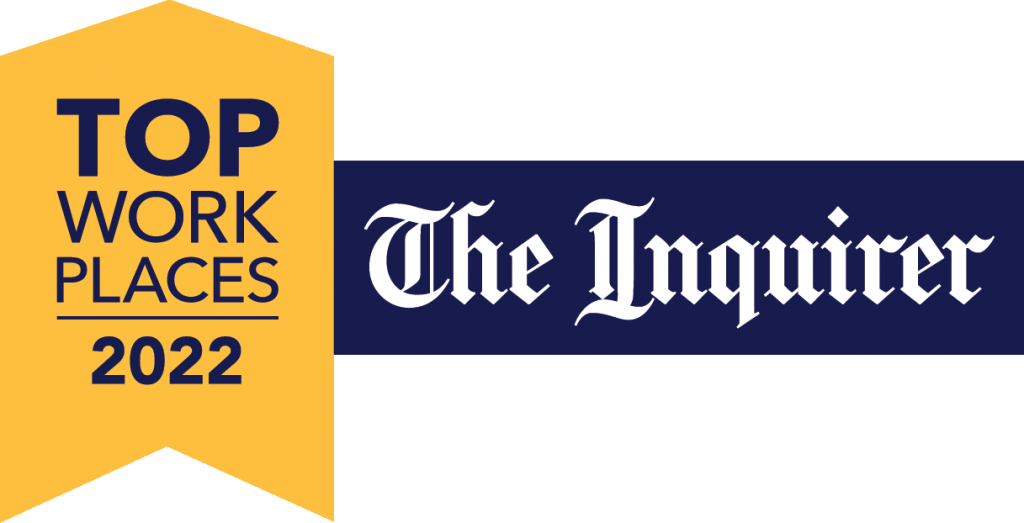 What consistently makes Tucker a successful 3PL provider is our team; their passion and willingness to strive for excellence in everything they do. We would not be where we are without them. Being named a 2022 Philadelphia Inquirer Top Workplaces demonstrates that Tucker believes in the importance of investing generously in our people. 
Take a peek at what our team members have to say about their time at Tucker: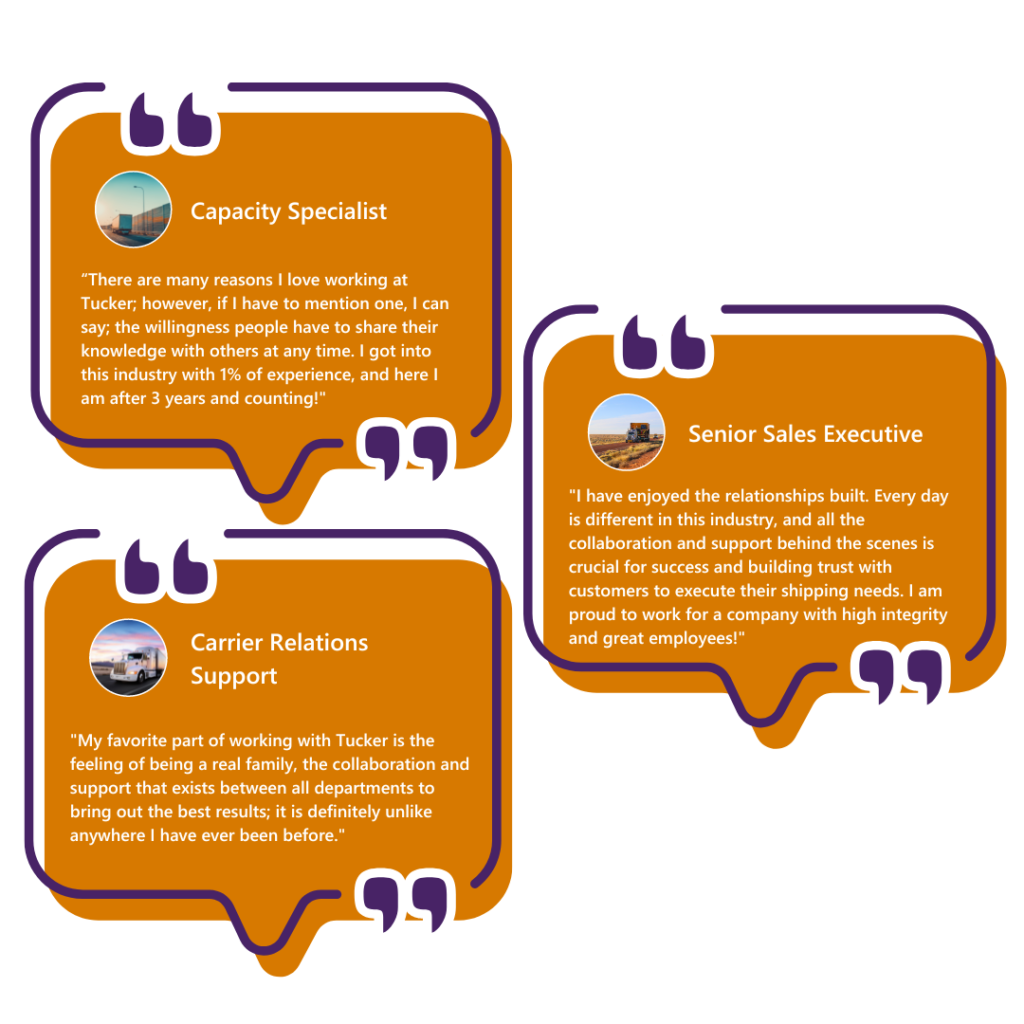 We are proud of our track record and look forward to continuing to meet and exceed the needs of our customers while we look to raise the bar in the freight transportation industry. 
There are many benefits to working with a 3PL. We'd love to hear from you if you are seeking logistics support. Contact us, and let's discuss how Tucker can help your company succeed.