What Industries are Considered Critical?
On March 19, 2020, the DHS's Cybersecurity Infrastructure and Security Administration (CISA) issued the advisory to state, local, tribal, and territorial governments regarding the designation of critical infrastructure during COVID-19. Freight transportation, of course, made the list. (View the list in its entirety here.)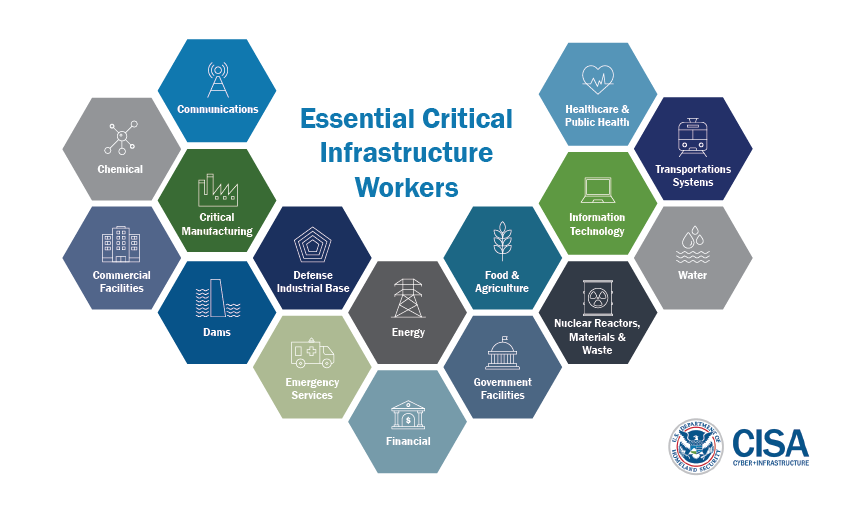 More and More States are Issuing Shelter in Place Orders
To date, the Governors of California, Pennsylvania, and New York have declared a "shelter in place" order for businesses, which includes closing all businesses that are not deemed "essential" in California or "life-sustaining" in Pennsylvania.
California is exempting critical infrastructure workers from this order, based on the CISA's aforementioned guidance.
Pennsylvania is permitting the following life-sustaining businesses to continue operations, as it relates to support activities for transportation:
Support activities for air, rail, water, and road transportation
Freight transportation arrangement
Other support activities for transportation
New York is exempting vendors from this order that provide essential services of products, including logistics services.
For an up-to-date list of states with shelter in place orders, check out the Transportation Intermediaries Association's interactive COVID-19 freight disruptions map or the American Trucking Associations' COVID-19 Update Hub.
The United States Closes its Borders
Following similar action along the Canadian border, the White House has closed the United States' border with Mexico to nonessential traffic, but is exempting trade and commerce from the ban. Read more about this on Transport Topics.
We will continue to monitor the situation and share updates as needed.