You don't need to be an expert in logistics to choose a reliable third-party logistics provider (3PL). A good 3PL provider can improve the efficiency and cost-effectiveness of your operations.
Keep in mind the following five factors when choosing your next 3PL provider.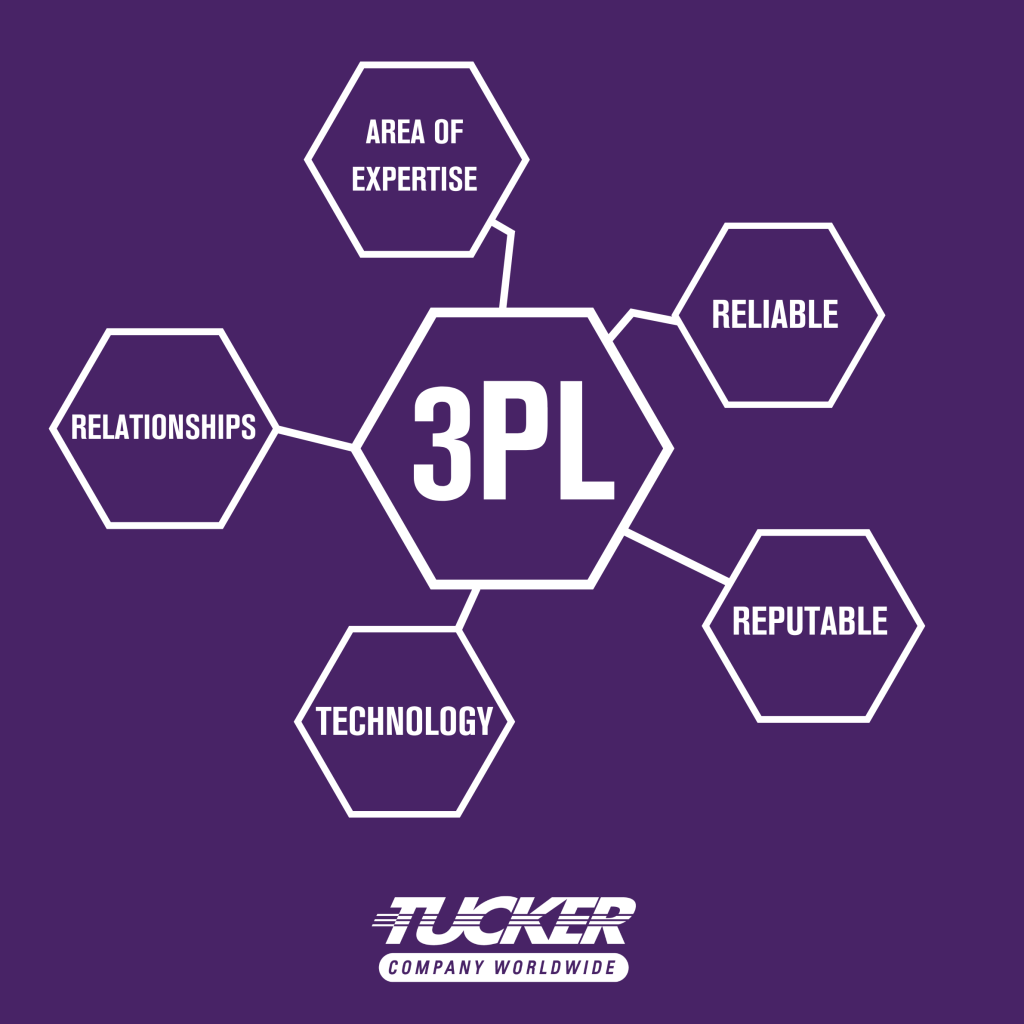 1. Reliability
Reliability is crucial when choosing a 3PL provider. To ensure on-time delivery of your shipments, you must have access to a high level of customer service so you can stay informed about the status of each shipment and receive assistance if needed. In the event that something goes wrong or there is a shipment that is time-sensitive, your preferred 3PL provider should have the ability to assist you with a quick solution 24/7/365. Additionally, your preferred 3PL should be quality-managed. A 3PL that is ISO-certified will be able to meet and exceed the expectations of its customers and stakeholders on a consistent basis.
2. Reputation
Choosing a logistics provider requires consideration of the provider's reputation in the industry. It is likely that the reputation of the provider you select will have an impact on your own reputation. A 3PL who has a stellar reputation will contribute greatly to the success of your business and assist in establishing your brand in the marketplace. Verify that your 3PL is reputable by seeking out positive reviews, testimonials, and long-term business relationships.
3. Area of Expertise
Although some freight brokers claim to handle all types of freight, the truth is that no single provider can handle it all. It is common for 3PL companies to specialize in specific types of logistics, such as certain industries, modes of transportation, regions they serve, or combinations of these factors. For instance, Tucker Company Worldwide specializes in a wide range of transportation services, including temperature-controlled, truckload, flatbed, heavy haul, and project cargo, specializing in seven different industries. It is important to ensure that your shipments are aligned with the expertise of the 3PL provider you have selected.
4. Technology
To ensure seamless supply chain logistics, real-time data sharing and timely responsiveness are essential. It is imperative that the 3PL provider has the technology to provide you with real-time information. The visibility provided by this technology can assist with tracking, ordering, and forecasting. The use of this technology will enable you to see near-real-time location data, better predict arrival times, and gain a greater understanding of transport in general.
5. Relationships
Choosing a logistics provider requires taking into consideration the existing relationships that the company has established in the industry. A 3PL with a strong network of carrier connections is critical to ensuring consistent and exceptional customer service for 3PLs. Without a trustworthy group of go-to partners, you may be forced to settle for unfavorable carrier rates.
Are you ready to get

started?
Over the past 62 years, under three generations of family leadership, Tucker has been a leading name in North American freight transportation. Tucker Company Worldwide takes great pride in moving high-touch, high-security freight in industries where reputation and track record are paramount. We have helped transportation professionals for some of the world's top brands ensure the safe, on-time delivery of their freight. Since 1961, we have grown to be experts in seven industries: Life Sciences & Healthcare Products, Food & Beverage, Oil & Gas, Renewable Energy, High Value, Government, and Cross-Border. We are committed to ensuring the safety and security of our customers' products, which is why we go the extra mile to ensure every shipment is handled with the utmost care. Behind this commitment is our ISO 9001:2015 certification. Whether your shipment is oversized, delicate, high-value, or hazardous, you can trust Tucker to manage it, using carefully designed procedures to get the job done right.
Contact us

, and let's discuss how Tucker can help your company succeed.